Jade left this world on September 28th, 2006 due to being struck by a vehicle. Other than this note being added, this page will be preserved for posterity's sake. For more information on her untimely demise, see blog entry #1 and #2. May she rest in peace, never to be forgotten. Thanks to Nancy McComas at Carved Graphics for her wonderful work on Jade's Memorial Stone.
This is my beautiful German Shepherd, Jade. She was born in March of 2000...
She was just plain old Jade until Marla came along, then Marla derived Jade-A-Bec.
That led to Jade-A-Bec-Us, which somehow led to just Beckus...
Poor dog, she doesn't even know what her own name is...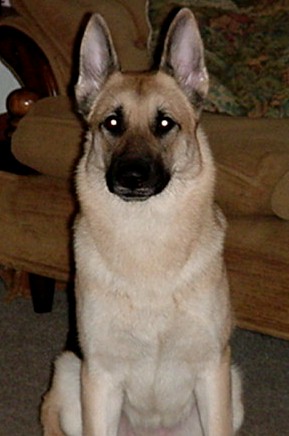 Thanks to TekLinks in Birmingham, AL, for providing colocation and bandwidth.
© 2005-2021 Robby Workman - All Rights Reserved.